Starting A Daycare Business
Starting a daycare business today – this is one of those traditional and cheap home business ideas which is a terrific choice for stay at home moms (sahm), grandmas, grandpas, or anyone who just loves children and likes to help them grow and develop.
There is just something special about watching children broaden their experiences and watch their enthusiasm as they learn new things. If this excites you, this may be the perfect business.
Starting a daycare business can be such a fun and rewarding experience! This is one of those cheap home business ideas that is always in need – good quality, trustworthy day care providers.
And if you already have small children at home or it's already set-up for children, this is a plus since it won't cost you much to add a few more children to the mix.
You can decide what age(s) you love – newborns, toddlers, school aged children. I know a variety of parents who haven't been able to find affordable, trustworthy, and caring day care services for their young people.
Starting a day care business is a terrific service business idea which can be good choice financially if you have the capacity to take on several children.
I'd contact your local day care businesses (institutional) to determine what they are charging per child (I always get sticker shock although we all realize it's not easy caring for children!)
Then I'd price my service competitively (lower) than the "going institutional rate" to provide incentives to parents to use your service.
Best Places To Be A Nanny [Infograph]

When starting a daycare business in your home, you will need a large enough area to allow children to run and have fun. Of course, you'll also need toys, a cooking/eating area, and a safe place free of hazards.
Also, I find the local parks, libraries, and recreation facilities to be places children love to explore. If you prefer, you can consider travelling to a family home and caring for the children in their environment.
This is a service business idea you can start in the comfort of your own home providing a loving and caring environment for a variety of children.
Niche Notes!!

1) Be a baby sitter – working nights, evenings, weekends while parents are away.
2) Become an in-home nanny caring for the children of professional parents (who may travel or be away for extended periods),
3) Provide after school day care for older children in a child camp setting with a variety of active games.

4) Specialize in day care for children with disabilities – giving full-time moms some time for themselves,
5) Combine your after school day care service with shuttle services for working parents who need to have children transported to activities
6) Provide services with a religious base. 
7) Run a senior day care service for the elderly (or an elderly transport service) for clients who need someone looking after them during the day.
8) Combine with pet sitting or dog walking services.  
9) Adopt a "green" business model and provide your cloth diaper service to your customers.
Starting a Daycare Business - What's It Take?
Interests/Skills:
Love of children at a variety of ages
Cooking skills
Creativity in managing children
Knowledge of healthy activities
Organization Skills
Time Management Skills
Resources:
Your home or space for child care, beds, cooking facilities, toys. You might want to consider joining a service where you are voluntarily background checked to provide peace-of-mind to parents. Make sure your home and the toys available are safe for children.  Check with you state and local governments to determine licensing requirements.

Also make sure to work with your insurance agent to make sure you are adequately covered for both caring for the children as well as transporting them in your vehicle (if you decide to do this).
Time Required: 5-15 hrs/week; can work full-time 30-40+ hrs/week
Training: Skill in child care, knowledge of stages of growth, ability to do basic cooking/baking.
Market: Parents of young children
Home Based: Yes
Internet: No
Location: Local
Start-Up Costs: $500 - $5,000
Minimizing Start-Up Costs: Starting a daycare business -- use your home, kitchen, some bedrooms, and yard to provide room for children to move and play throughout the day. You may also want to set-up rules regarding your personal space and "off limits" areas for the children.
Get the word out by word-of-mouth and referrals from neighbors, working moms in network groups, and your church to find positive parents and well‑behaved children. Find a family with multiple children to watch at their home to eliminate the need to outfit your home for this business.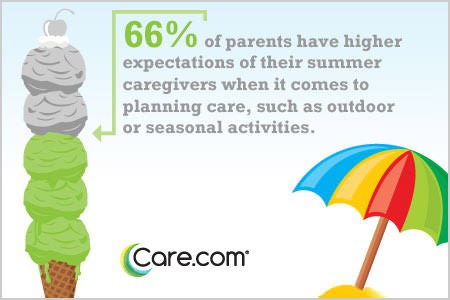 Online/Internet Business Ideas . . .

Starting a Daycare Business back to Home Based Business Ideas. . .