Online Business Trends
Online business trends have super potential in this global economy! 
As we are all aware, the technology is changing very rapidly and much of it can be used to support your new business idea.  These trends are definitely in your favor if you're interested in starting an online business.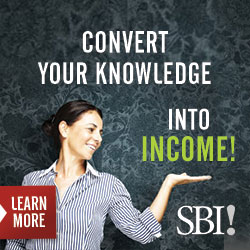 It's projected that by 2016, we'll have a totally "connected" lifestyle".
What does this mean?   Well for starters, we (as consumers), will manage our entire lives from the push of a button.
Access to our portable devices will allow us to electronically manage our homes, watch our children or elderly parents during the day at their school, meet with family or business associates across the country, handle business affairs, plan vacations locally or to far-off lands, etc.  
We'll do all of this right where we are with our small, yet powerful, small smartphone, tablets, or laptops.  
The online business trends will shape the way we do business, the way we relax, our fun time, and allow us to maintain our personal lives in seconds instead of hours.
These trends need to be considered as you consider what business you will start and how your business ideas will create additional options for your customers which they might not have considered previously.
1. "Connected Lifestyle" Becoming Mainstream Providing Convenience and Flexibility
Online business trends provide both you and your customers flexibility and convenience.  When you start your online business, you (and your customers) are now able to work from most locations having internet access. 
Your customers are able to find the products and services from wherever they are and whenever they want to purchase (including at midnight from the Bahamas in their pajamas!)
With the advent of mobile devices (and apps!) becoming mainstream with approximately 50% of cellphone users carrying a smartphone allowing 24/7 access to the internet from almost anywhere in the world allowing the ability to make money on the internet.
By 2016, it's projected we'll have a totally "connected lifestyle" between our homes and portable internet expansion, online gaming, HDTV access, home automation, telephony (telephone technology), and more.
In 2016, the sales from mobile devices (smart phones, tablets, laptops) will grow 1,000% from $3 Billion (2010) to more than $31 Billion.
We will be connected from where ever we are allowing for greater mobility/flexibility in where we live, work, and play.
As you plan your business, make sure to keep these trends in mind.  They are important! 
Ask yourself, what other trends you're aware of or what might be possible with the advanced technology. 
How will this impact your customers?  

How can you use these online business trends to drive demand and meet your customers expectations?  

What technology is now available for my competitive advantage?


How can I take the best advantage of the opportunities the technology is providing?

What competitive advantage can I adopt to set me apart from my competition?
2. Technology Advances
Over the next few years, the home based business trends suggest we will see a variety of self-made business professionals who will find their special niche and make money on the internet using a variety of online home business ideas.
Success will be fueled by the internet/online business potential which is projected to grow exponentially. This growth is due in part to the arrival of mobile devices which now have the following capabilities:
Faster computer processing times

Easy access to hardware, software, and the internet

Increased data storage and cloud capacity

High resolution screens

Better device connectivity

Voice activated technology
3. Social Interaction with Customers
One of the fun aspects of the new online business trends are the relationship building tools available to connection with our customers.  Facebook, Twitter, and Linked-In (to name a few) have revolutionized our ability to take our social lives and online home business ideas to the cloud and interact with more people faster.
The relationships developed through social media provides us with a terrific marketing opportunity and ability to connect with and interact directly with our customers, build positive relationships with them, determine their distinct needs, identify the best way to fill these needs (something marketing professionals have been trying to do for hundreds of years), and meet demand while keeping our customers coming back for more.
The research suggests that at the current growth rate, in 2015 there will be a 93% increase in sales through social media websites which provides solid online business ideas for you. 
4.  Instant Customer Interaction and Access to Products/Services
The online business trends provide a wonderful environment for your online home business ideas. These trends support your ability to provide terrific (almost instantaneous) customer service and meet the needs of your customers NOW!
Your customer interactions will need to provide you with the capability to communicate with your customer in the way they prefer (email, text, or voice).
And you will need to meet your customer's demand when she wants it in order to be ahead of your competition. Gone are the days when your customer will make a request and wait 2-3 days for you to respond.
If you can't (or don't) fill the need NOW, your customer will leave your website and click on your competitions' site to find what they want!

5.  Global Marketplace
One of the great features of the internet is the capability to get online and buy our products/services whenever we have a need, wherever we are located, and from businesses throughout the world.
In most cases, our customers can purchase locally or from half-way around the world allowing us to tap into a larger market than most small business people were able to do just 5 or 10 years ago.
U.S. online sales are projected to grow to $327 Billion by the year 2016. Tap into this market with your online home business ideas.
Niche Notes!!

Opportunities -- Online Business Trends:
1.  Create Your Future.   Follow your passion and become the master of your own destiny controlling when, where, and how you work your business.

2. Follow The Home Based Business Trends.  Start your business from the comfort of your home.  Studies indicate you are more than twice as likely to succeed when starting your business out of your home.  

3.  User Generated Content.   Develop your internet business using your original, innovative, and resourceful new information and content.
4.  Inexpensive Sophisticated Tools -- Many user-friendly interactive tools, gadgets, and apps are wonderful resources for building an online busines with minimal expense and financial risk.
5.  Minimal Cost/Risk.   Start your home internet businesses with nimimal cost reducing some of the financial risks associated with 'bricks and mortar' businesses (e.g such as personal guaranties on retail leases).
 6.  Combine the online business tools with the mobile business trends.
Online Business Trends & Challenges
Technology – fast-paced, changes rapidly, continuous learning required.
Instant Customer Needs -- challenging and rewarding. Must be designed into your electronic process to meet your customer's demands.
Copyright Laws -- the search engines are becoming more sophisticated at identifying duplicates, "copy cats", and copyright infringements.
Today the technology environment is the new 'Gold Rush' with opportunities for entrepreneurs and creative business people to pursue their online home business ideas. Let's take advantage of these trends now.
Online Business Trends Back to Internet Business Ideas . . .