Internet Home Based Business Ideas
Internet home based business ideas are terrific for Stay At Home Moms (SAHM), for those who are tired of office politics, for those of us who want the flexibility and convenience to work from home, and definitely for those who care for elderly parents or other family members.  
If you want the flexibility to schedule your work around your life, then this may be the type of business to meet the other demands in your life.  :)

I personally LOVE all of the technology available to the entrepreneur who works from home -- today computers, printers, fax machines (e-fax), copiers, etc. are so common place in the home because of the lower price point.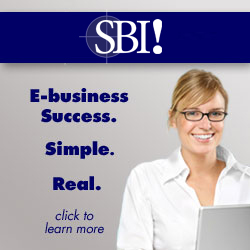 We can purchase all-in-one machines now for as low as $200 (or less if you watch the sales). 
This is sure helpful when starting you start considering the myriad of home businesses  available for your new business venture.
Today there are so many different tools to help with getting your business up and operational and minimum cost while keeping you organized. 
So as I'm thinking about what I needed to get my internet home based business started, I'm thinking about the wonderful ways to organize small spaces -- terrific pretty paper clips, wonderful colored folders, and pretty notepads (for inspiration & organization!) 
I don't know about you, but I also LOVE, LOVE office supplies!   LOL!!
There are a variety of awesome electronic storage solutions and apps which keep information right at our fingertips with a click of a button whether we're at home, the grocery store, or at our vacation home on  the beach!   :)
By starting an business from the comforts of your home, you can minimize the initial costs associated with starting your own business. 
The statistics on starting a business from home show us that 70% of the businesses started at home succeed as opposed to their "bricks and mortar" counterparts where only 30% of the business succeed after the first year. 
This is a huge reason to start your business from home and gives you a potential advantage over your competition in your early years.
Internet Home Based Business Ideas
Online Business Games Developer
Be an online business games developer and capture another segment of the market share.  Games are terrific for learning new . . .
Become A Travel Blogger
So becoming a travel blogger is a top internet business ideas for folks who have travel throughout their local communities or abroad.   You may say to me that you cannot be a travel blogger . . .
Scrapbooking Business
Start your scrapbooking business today!   This is a best home business idea for those who love crafts and scrapbooking.   If you love all of the terrific . . .
Start Day Trading
Start day trading and incorporate your interest in the financial market (stocks, bonds, options . . .

Home Based Business Trends . . .