Top Blogging Trends for 2016
The blogging trends provide great news for you if you're considering becoming a blogger as a business opportunity.
Blogging has grown steadily over the past five years and it appears from the historical data it's going to be a terrific business to start.  From 2011 to 2012 the amount of WordPress posts grew over 50% from 177 million to 352 million.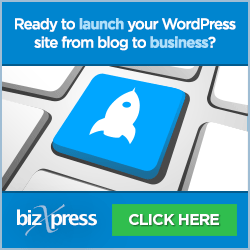 As the history suggests, we can project the 2016 trends will surpass more than 500 Million WordPress posts (and this doesn't count the other blog hosts). That's tremendous growth and provides you as a blogger with a tremendous opportunity to capture a piece of this growing market.
Blogging is exciting since it allows each individual blogger to provide their expertise on the subjects they know the most about -- sharing information in a "been there, done that" style that is becoming extremely important on the internet as search engines begin to look for high-quality content for their users.
Top Blogging Trends
1.       Blogging Is Popular
The first blogging trend is the popularity by individuals across the globe who are finding and enjoying blog sites about almost every subject imaginable.  
Starting a blog provides you with an outlet to pursue, share and link with others who are interested in similar hobbies, skills, and activities. This makes it a very fun business to find friends throughout the world who share common interests. It's always terrific to share our love of art, music, science, travel, or other ideas which are relevant to us.  
In addition, blogging is relatively cheap to get start (compared to other costly business ventures) and its easy to do. Just about anyone can increase their web presence, share blogging ideas, find others to share their insight with, and exchange ideas. With this industry providing a variety of enjoyment to others, it's popularity continues to rise.  
2.      

Blogging Has Become A Solid Growth Industry

As you can see from the blogging trends chart above, WordPress has documented a tremendous growth between 2000-2013 in blog start-ups. Over the past 5 years, there has been a 700% growth in individuals who are posting to blogs – a staggering amount!  

And according to Social Media Examiner, more marketers (62%) want to learn how to better utilize blogging as a better way to attract their customer base.  They are interested in this over any of the social media platforms (including Google+, Facebook, Twitter, etc)!


I believe we can assume this is (at least) partially due to the variety of mobile devices available, the user-friendly software accessible for starting a blog, and the interest in average people to share their ideas in the new global market.


There's something quite exciting about starting a blog, identifying people who share your interest and enthusiasm, and sharing your ideas with folks from all over the world.  You may start a blog more as a personal hobby while others pursue it to support an industry or market and monetize the site. 

3.       Blogging Is Competing With Traditional Media

Another fun blogging trend is that reading blog posts has become very popular on the internet.  Many consumers have grown tired of the media "spin" on the news and no longer trust them to provide accurate information.  Individuals are now seeking their information from people (such as you) who have been there, done that, and have a factual account of your experiences.  

And readers won't just accept one individual blogger's perspective, but will look for a variety of individuals who have had similar experiences to ascertain what the overall perception of an idea, thought, or experience has been. This gives them a true read on what they might expect in a similar endeavor or circumstance.  

When you start a blog, consider the blogging trends so you'll know how to reach your niche and give your readers the specific information they want to learn from your experiences.
Opportunities
1.       Blogging Software and Tools. 
One of the coolest blogging trends is the variety of software and internet business tools available to the average person today.   You can put your blogging ideas to work using easy-to-use, practical tools. 
As you start a blog, you'll want to research the freeware and other software options available for developing your blog to determine which option may be best for you. There are also a variety of productivity tools and other services available.
It you choose to use the free WordPress for your blog, I highly recommend you partner it with the bizXpress WordPress Plugin which provides you with the support necessary to create a successful blog. It follows the tried and true online business model:
Content - providing quality information to your readers

Traffic - learning to build your base readers

PreSell - identifying a message that resonates with your followers

Monetizing your blog/website    
As you're aware, hardware is very reasonably priced and is also changing rapidly (for the better) and provides a great deal of flexibility to the blogger.
You can choose the traditional desktop and/or laptop. Or think about the flexibility of working on your blog from a tablet or smartphone depending on what you need to do. Better yet, why choose. I have a desktop, laptop, tablet, and smartphone.  Each has a unique purpose in my business depending on where I'm at and what I'm doing! 
2.        Blogs Out Perform Traditional Websites
Blogs have some extra features compared to their traditional website counterparts. First, they are cheaper to set-up due to all of the freeware available for bloggers.  
Blogs are also easier and quicker to write than a traditional website and these pages get picked up by search engines instantly. Part of the reason for this is the fact that the first page of the blog is updated very frequently with new content since the information is in reverse chronological order.
The search engine "spiders" love this and they swoop in to grab this new information into their "web" (no pun intended!)  
3.       Making Money From Blogs
Another blogging trend we're seeing it the ability to make money from the internet by sharing your thoughts and ideas.  Of course, you will need enough  enough traffic to enhance your ability to call it a business.   There are a variety of different opportunities to make money from your internet business depending upon the goals of your business.
One of the simplest blogging trends is to get paid for complementary advertisements being placed on your blog which provide valuable products and services to your visitors. 
There is a whole advertising industry geared towards marketing on blogs and websites and there are multiple ways for to you to get paid depending on your business plan and the types of information you are providing to your end-user.
Niche Notes!!

Follow your passion and interests when considering a new blog:
1)  Check out How To Start a Blog.
2)  Help folks with their gardens -- flowers, edible plants, rock gardens, etc.

3)  Be a fashion blogger -- sharing your knowledge of clothing trends or history.
4)  Share your love of sports or a specific sporting event.
5)  Combine your love of travel or a specific place with a blog letting the world know of your experiences.
6) Love Music -- maybe a music blog is right up your alley.
7) With all of the cool video toys available -- a video blog (vlog) would sure be a fun blog choice today!

Challenges
1.       Content Is King (and Queen!)
Today the blogging trends tell us the most important piece of information is Content. Google, Yahoo!, and Bing are getting better and better algorithms to help them identify unique content, quality, bounce rates by your visitors, etc.
This is going to drive us into the future -- we're not going back!  However you decided to build a business, you'll need to be aware of the "new" requirements on the internet and with search engines.  Gone are the days of "gaming" these systems.  They are much too sophisticated.  Search Engine Optimization (SEO) is just about dead as we know it.
It will be important to find tools to help you identify what your visitors are looking for and give it to them in a manner they are wanting! 

2.  Safety Issues
As with anything on the internet, personal safety needs to be considered when developing your blog ideas.  Certain blog posts (by their very nature) can be controversial and there may be the rare few individuals who choose to make threats or attempt to intimidate you or others responding to your blog.
In addition, political consequences in different parts of the world may exist around sensitive topics.  In the U.S., we have the freedom to express ourselves.  This is not always the case in some countries with different types of laws and dictator rule.
In the planning stages of your blog business, it's important to consider how you might handle challenging issues should they arise to keep everything on you blog running smoothly and keeping an open forum for all who choose to participate. Develop a Comments Management Plan for ensuring good quality comments are part of your blog and control poorly written or disruptive comments from being published.
3.       Liability Issues
As you start a blog, keep in mind ethical standards associated with your business integrity as you develop your business plan. There have been a variety of cases where bloggers believed (incorrectly) they had more creative latitude than they did because they weren't talking face-to-face with the person they were writing about and did not tell the truth. 
It's always best to take the high-ground and keep your blog posts factual and stay away from name calling and insults.  There have been numerous lawsuits filed against bloggers for saying things in their blog about others which were not true.  I always recommend writing as if the person was in front of you or you were being interviewed by a television reporter.     
If you need to state a negative comment in your blog, make sure you have all the facts and can substantiate your claims in order to keep from having legal troubles. 
As with any business, the challenges can be managed by having a plan and understanding the blogging trends going into your new business. 
As you start a blog, you can combine the topics you love with the opportunity to make money with the internet, work from home or while traveling abroad, find like-minded folks throughout the globe, provide your expertise/experiences with others, and use an internet platform to grow your business. Have a terrific time and let me know how your blog ideas are developing --
Home Based Business Ideas . . .
Blogging Trends to Start A Blog . . .